We have large stocks of pre-owned uniform for all Alsager schools except Pikemere.
(Pikemere School PTA operate their own pre-owned uniform service. To donate Pikemere School uniform or to place an order, contact them via their Facebook page Pikemere Preloved Uniform or email zoe-harp@hotmail.com)
We welcome donations of clean uniform in good condition from all other Alsager schools. All donations are quarantined for 72 hours before being processed. At present (May 2021) we are particularly keen to receive more uniform for Cranberry and Highfields Primary Schools, as well as grey trousers for age 7.
For Alsager School blazers & jumpers, state chest size. For Alsager School PE kit, sizes are XXS, XS, S, M, L, XL, XXL. Shirts & blouses – state age. Please state the preferred style of pinafore, skirt, trousers etc. and we will try to supply it if we can.
For all other Alsager schools, we stock the whole range of school wear, including PE kit, football boots, shoes, pumps, PE bags etc.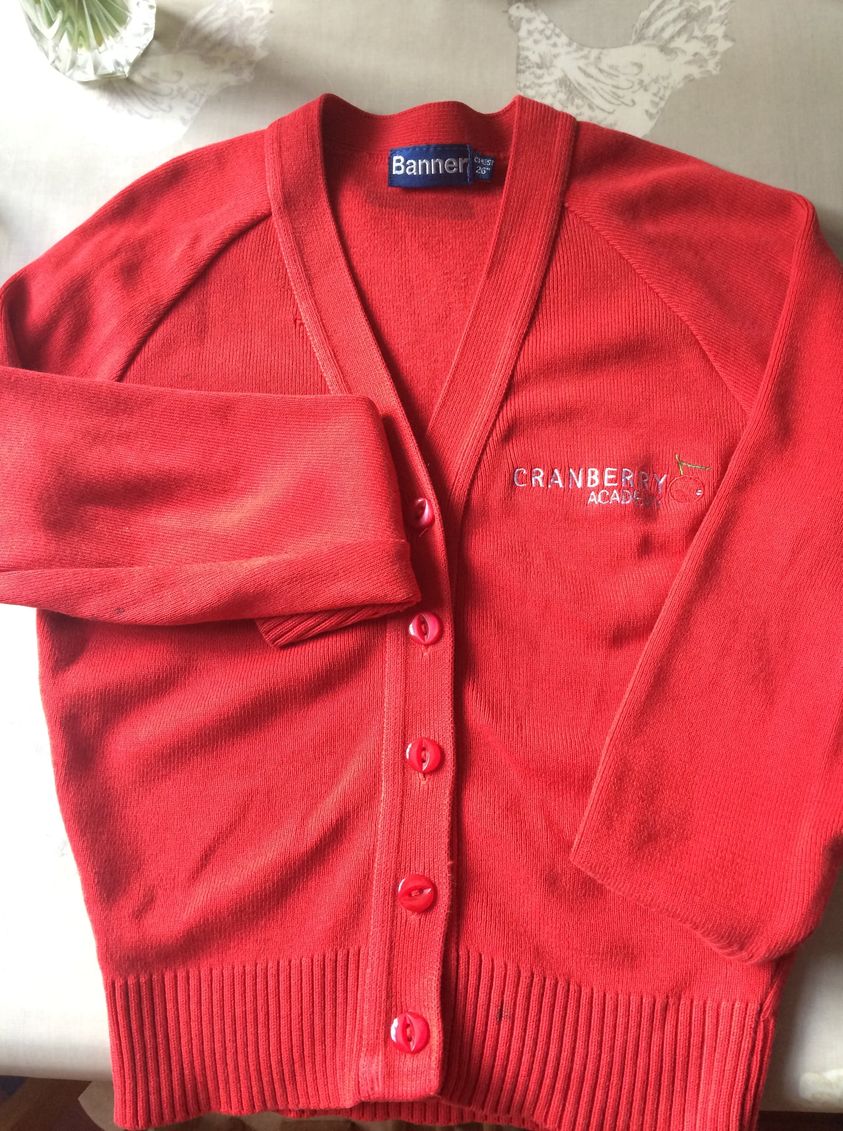 How to order:
To order uniform, please contact us with:
Your name and phone number:
School:
Items required:
Colour:
Size/age:
Boy or girl:
Number of each item you would like:
Call in when our Centre is open Monday – Friday 9.30am – 12.30pm and we will check our stock for items you require.
However we prefer orders for uniform by email: uniform@alsagercommunitysupport.org.uk .
Attach the completed order form to your message:
If you cannot send an email order, call our helpline on 01270 876605, manned Monday to Friday from 9.30am to 12.30pm. Please leave a message at other times and we will be in touch.
You can also drop your order through our secure outside letterbox at 5A Lawton Road, Alsager, Cheshire, ST7 2AA.
We will contact you to arrange collection when all or part of your order is ready. If we don't have everything you ask for, we will let you know when they come in. It is worth waiting as we receive donations frequently. Please be patient as we only have a few volunteers and will do our best to help you.
Anything which does not fit, or is unsuitable, can be returned. Just place another order if required.
We also welcome financial donations towards our running costs.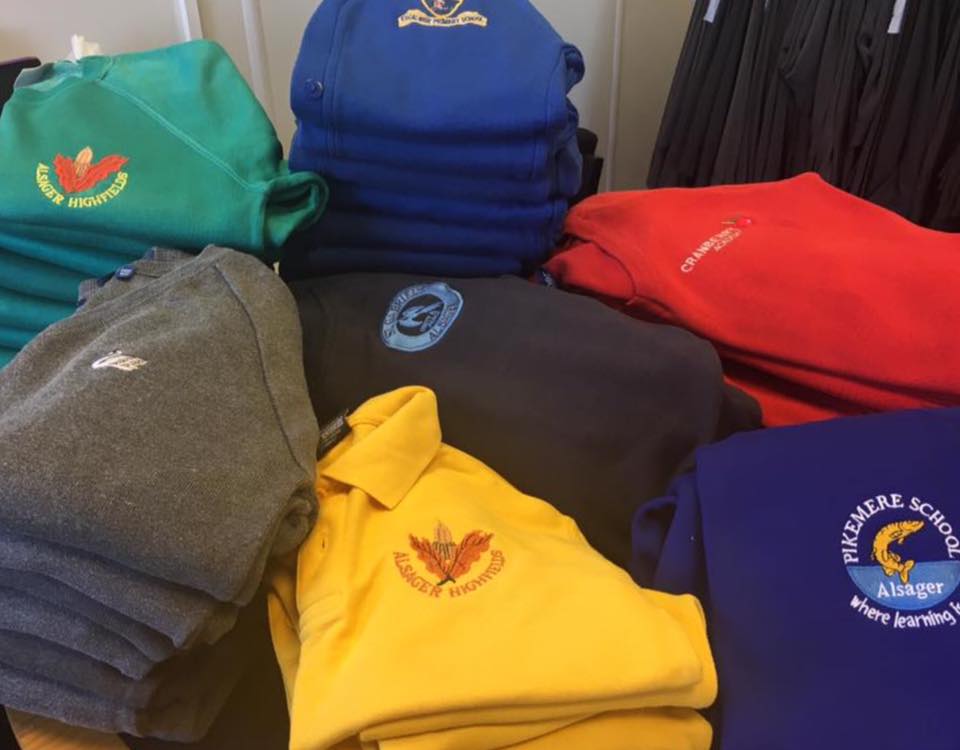 Brand new uniform
We also have a small amount of brand new uniform for sale – all proceeds towards our running costs:
Highfields sweatshirts sizes 22 & 24 inch (ages 3, 3-4) £1
Excalibur cardigans 3-4 years – £5
Alsager School long sleeved rugby tops (size S only) £5
Alsager School boy's PE top, size XXL £10
Banner white aprons – one size £3
Medallion square leg swim trunks – black – sizes 30 & 34 inch £6
Medallion plain black swimsuit sizes 36, 38, 40 inch (91,97,102 cm) £6
Pex red gingham dresses ages 5, 6, 10, 11 £2
Blue gingham dresses ages 6, 11, 13-14 £2
Navy gingham dress age 6-7 £2
Pex green gingham dresses ages 3, 8 £2
Medallion cycle shorts black 24 in, blue 24 in, navy 24/26 in £1
Medallion Bowden black games shorts non logo 20/22 in , 28/30 in £5
Medallion Weston lined black PE shorts, non-logo, 30in, 32in,34 in, £5
Medallion black striped PE shorts non logo 34/36 & 38/40 £5
Navy honeycomb PE shorts 18/20, 22/24, 30/32 £5
Medallion dark royal blue PE shorts 18/20 £5