Awards
Alsager Community Support is delighted to announced that we have received the Queen's Award for Volunteering. This is a great honour for us all. 
For more information about this award, visit the Queen's Award website.
Liz Pinkney, group founder, manager and volunteer (who has just been awarded the British Empire Medal for her work for the local community during the covid pandemic), says:
"I am delighted that our group's work has been recognised. Since January 2015 our volunteers have aimed to provide friendly, confidential, and free support services for the benefit of everyone in the Alsager area. During the Covid pandemic we recruited and trained over 150 extra volunteers to help with befriending, shopping, prescription delivery and transport for elderly and vulnerable people, as well as marshalling at the vaccination centre and lateral flow testing.  Much of this work is ongoing, thanks to the generosity and kindness of our wonderful team of volunteers, with support from our two part time staff members, Rachel and Steph.
Receiving the Queen's Award for Volunteering is a great honour for us all, and I would like to thank everyone who has played their part in giving their time to help make a significant difference to other people's lives.
We are always looking for more volunteers and also donations to enable our work to continue.  If you are interested in getting involved, or if there is any way we can help you, please call in to our centre any weekday morning, or contact us through our website https://alsagercommunitysupport.org.uk/ . Our centre is accessed from Alsager Fairview (Civic) car park, or phone us on 01270 876605. Follow us on Facebook and Instagram for regular updates."
Alsager Community Support is one of 244 local charities, social enterprises and voluntary groups to receive the prestigious award this year. Their work, along with others from across the UK, reminds us of all the ways in which fantastic volunteers are contributing to their local communities and working to make life better for those around them.
The Queen's Award for Voluntary Service aims to recognise outstanding work by local volunteer groups to benefit their communities. It was created in 2002 to celebrate The Queen's Golden Jubilee. Recipients are announced each year on 2nd June, the anniversary of The Queen's Coronation.
Six Representatives of Alsager Community Support will receive the award crystal and certificate from Lady Redmond MBE DL, Lord-Lieutenant of Cheshire later this summer. In addition, two volunteers from Alsager Community Support will attend a garden party at Buckingham Palace in May 2023 (depending on restrictions at the time), along with other recipients of this year's Award.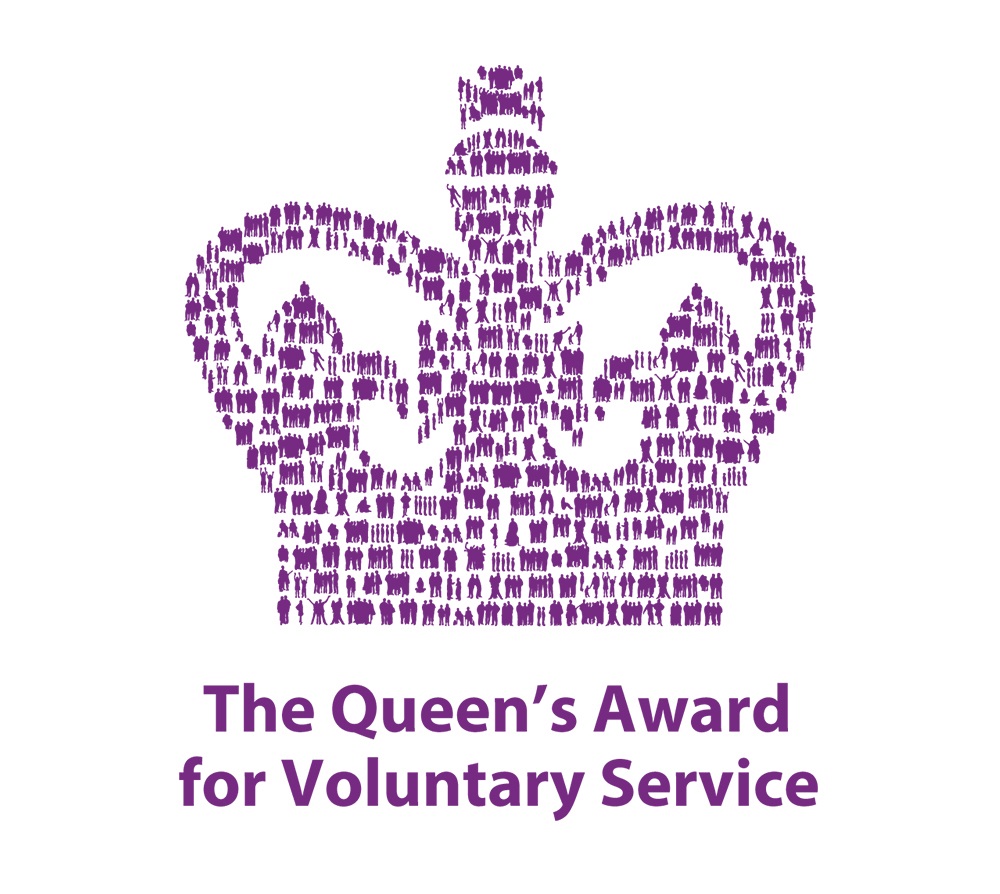 Award from the High Sheriff of Cheshire
We are thrilled and honoured to receive one of 5 annual awards for volunteering from the High Sheriff of Cheshire, Nicholas Hopkinson MBE DL, in recognition of "great and valuable service to the community". Sadly, there will be no awards ceremony this year, but we were still very pleased to receive this lovely certificate through the post. Many thanks to Councillor Sue Helliwell for nominating us. Special thanks to all our volunteers – around 170 at the last count – you should all be very proud of the contribution you have made to support local residents during difficult times.