This page contains information on local businesses offering services to support people who are isolating.
This page is being updated. Alsager Partnership has an up-to-date A-Z directory of Alsager businesses and services.
Fruit and vegetables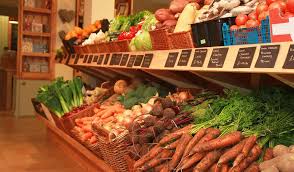 Beech Tree Logs – message on Facebook – eggs, dog food, dog treats, potatoes, logs
Butters Fruits and Veg, Holmes Chapel Veg Boxes delivered – 07783 603038
Clems Traditional Greengrocers Nantwich/Crewe surrounding don't at present deliver to Alsager 07881 523577
Cuttleford Farm Shop Fruit, vegetables, eggs and dairy pick up orders 01260 272499
Freshview Foods Vegetable boxes and other groceries delivery available 01782 717806
Glebe Farm Astbury. Fruit, vegetables, eggs, dairy and other groceries 01260 274015. Fish 07791 127476. Butcher 07793 229680. Can combine deliveries – mention when ordering.
Godfrey C. Williams Sandbach are offering a delivery service. £10 minimum order. 01270 762817 gcigwilliams@gmail.com
Hall Farm Shop Fruit, vegetables, dairy, meat, bread and groceries. From Tuesday 28th April open 10-5 pm everyday Tuesday to Saturday and Sunday 10- 3pm. Unable to take on new delivery customers due to demand. 01270 876449
Haslington Bakery – bakery, groceries, fruit and veg, dairy. Deliver to Alsager on Mondays and Wednesdays. Tel 01270 254911
PC Produce Fruit, vegetables, prepared vegetables, dairy produce and dry goods. 01260 275291. No delivery charge for orders over £15 in the local area.
Radway Green Garden and Pet Centre 01270 878009
The Real Food Company Alsager – eggs, fresh fruit and vegetable boxes, other groceries, health supplements and toiletries. Open 10-5 Mon,Tue,Thur,Fri; 10-6.30 Wed, 10-3 Sat 01270 873322 info@therealfoodcompany.org.uk
Shady Grove Stores 01270 875055 Newspaper deliveries
Spar Alsager – 01270 879037 (delivery for vulnerable groups)
Spark Lane Nurseries Sandbach Fresh Fruit and Veg boxes to pick up, some deliveries possible Brian on 07713209082
Wheelock Hall Farm Shop are doing food collections – order and pre-pay over phone, they will put in your open car boot when you get there 01270 764 230.
Meat and dairy
Brooks of Sandbach Butchers delivery service 01270 766657
Cheshire Egg Co. Egg vending machine at Upper Medhurst Green Farm, Congleton CW12 4TA. 8am-12.30pm. Free range eggs – £2/dozen. Cash only.
Cuttleford Farm Shop Fruit, vegetables, eggs and dairy pick up orders 01260 272499
Egerton-Brooks Butchers in Congleton. We can deliver. Please call the shop to place orders 01260 277309
Fish in a Box Fresh fish delivery direct to your door. For any queries contact 07891 938608
Glebe Farm Astbury Fruit, vegetables, eggs, dairy and other groceries, delivery available 01260 274015
Hall Farm Shop Fruit, vegetables, dairy, meat, bread and groceries delivery unavailable due to demand 01270 876449
Halton Farm Chance Hall Lane milk delivery service Alsager/Rode Heath/Scholar Green/Mow Cop Tom & Karen 07384705081
Jamie's fish stall – Wednesday Market in Alsager
The Little Door Stop Co. Local milk delivery call on 07384 705081
Milk delivery Andy Hough 07966496268
Milk delivery Kev the Milkman 07967 649285
Milk on the Moove milk delivery service
PC Produce Fruit, vegetables, prepared vegetables, dairy produce and dry goods. 01260 275291. No delivery charge for orders over £15 in the local area.
Underwood Meats mark.gilmore@underwoodmeat.co.uk 01709789135
Other food

Bake Hunter essentials boxes including, cake, eggs, milk, butter, jam 07788 276147
Buttertons Big Brown Cow Ice Cream.For delivery see their Facebook page. 01270 873252. buttertons.com
Cheshire Pie Co. – order from their website – Alsager deliveries
Crafty Ale Company 07967192122
Gibsons Greengrocers & Deli Sandbach 07832 106875
The Bar, 58 Sandbach Road South 01270 878634. Take-out available. See their Facebook page for details.
Tom's Tap and Brewhouse, Crewe. Deliver to Alsager on Thursdays. Order by 4pm Thursday. See website tomstap.co.uk for ordering instructions.
Household essentials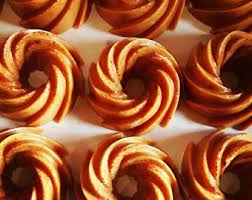 Take-away and meal delivery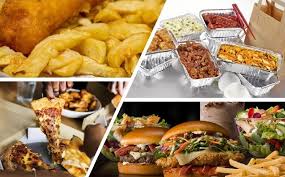 Aishah Balti Indian Alsager takeaway 01270 873362
Alsager Delight Kebab and Balti House 01270 878800
Barchetta Restaurant Sandbach 01270 314183 Italian – offering delivery all meals @ 20% off
Bells Pantry. Hot meals delivered. 07814 759259
Casters Alsager, collection but will deliver to vulnerable people 01270 845353
Chinese Garden Alsager 01270 877081
Domino's Alsager Pizza takeaway and delivery 01270 875777
DV8 Sandbach 01270 368081 collection or delivery
Ey Up Duck Alsager local restaurant offering takeaway, book a pick up slot via Facebook or call 01270 876825
Flames Alsager fast food takeaway 01270 872550
Foodbay Alsager fast food takeaway 01270 875505
Indian Heaven 5:30pm till 11:00pm 7 days takeaway only 01270 883773
Kam Fai Chinese. 67 Crewe Road. From Friday 17th April, open Friday – Sunday for takeaway and delivery. 01270 879557.
Lakeside Fish Bar Mon-Sat 11.30-2 pm, and 4.30- 10 pm 01270 874113
Latifs Indian Alsager 01270 875776
Legs of Man Smallwood 01477 500332 collection or possible delivery
Noughts and Crosses Pizza Sandbach 01270 845680 collection or delivery
Papas Alsager fast food takeaway 01270 872550
Phantong Thai Sandbach 01270 759955 collection or delivery
The Plough Inn Bignall End 07444655972
Romazzino's Crewe Road, Alsager. Open Wed-Sun 4-9pm. Tel 01270 877884 to order. Collection only. See website for details including £25 menu deal for 2 people.
The Wheatsheaf Sandbach 01270 762013 collection or delivery
Wishing Well in Crewe price £4.75 01270 256919 email gill.tarrant@wishingwellproject.net Vulnerable people can get a daily freshly cooked 2 course meal delivered by a volunteer
Pet food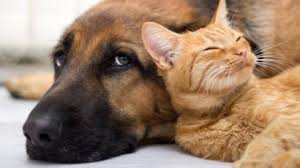 Gardening supplies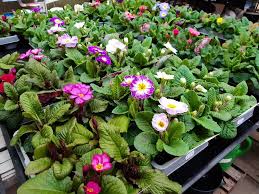 Supermarket opening and delivery
Most supermarkets are currently struggling to meet the demand for online shopping and delivery, we'll try to keep this page up to date with the latest information on local supermarkets.
Aldi: Sunday 09:30-10:00 am for emergency workers including NHS staff
ASDA: 08:00-09:00 am Mon-Sat for the elderly and vulnerable
Asda opening hours from 15/4 Mon -Sat 8.00 -22.00, Sun 10.00 – 16.00
Iceland 08:00-09:00 am Monday-Saturday for the elderly and vulnerable, NHS staff 16:00-17:00
Morrisons: 07:00-8:00 am Monday-Saturday for the elderly and vulnerable
Sainsbury's 08:00-09:00 am Monday-Saturday for the elderly and vulnerable
Spar Alsager: 07:00- 22.00 Every day. Home delivery service to potentially vulnerable customers who live walking distance from our store. Prioritising customers in the following situations:
➡Aged over 70
➡Pregnant
➡Customers with a disability/ special needs
➡Customers with long term health problems
➡Single parents isolating with children
To arrange a delivery please call the store number: 01270879037
Tesco: 09:00-10:00 am Monday, Wednesday and Friday for the elderly and vulnerable more info. Offers online orders for delivery and collection.
Waitrose Sandbach have a designated area with essential supplies for NHS and other key workers.
Other services
Alsager Post Office opening hours
Mon-Friday 9am-4pm, Sat 10am-1pm
Rode Heath Post Office opening hours
9AM-6PM MON-SAT
12am-6pm on Sunday
Alsager Animals In Need 01270 875260
Alsager Computers
If you have computer problems Alsager Computers offer remote support, please call 01270 747008 or 07851 018278
Sandbach Computer Repairs 07398 366377
All Cheshire East Leisure centres are now closed. Members will not be charged fees while services are closed. The centres have joined together with a number of our health and fitness partners to be able to help you to stay active and lead a healthy lifestyle from home. For more information visit www.everybody.org.uk
The Household waste tip at Hassall Road is now closed
Alsager Post Office has now changed opening hours to 09.00 to 15.00 Mon – Fri and 10.00- 13.00 on Saturday. Only 4 customers will be permitted into the building at one time.
All Cheshire East Libraries are now closed. Any library member who has books on loan will not receive any penalty charges and all items will be automatically renewed until libraries reopen. Libraries will continue to offer a range of online services that can be accessed by visiting: cheshireeast.gov.uk/libraries
Flower Passion – Florists – Lawton Road, Alsager
The shop is closed. Deliveries available Wednesday – Saturday. Call 01270 883277 10am-1pm.
Alsager Chronicle
Please support our local paper by
buying it. Shady Grove Stores deliver.
Or subscribe direct with free delivery by phoning 01260 273737
place an advert. Call 07712 332 651 or email chronads@aol.com
send in news! Call 07712 337451 or email chronicleseries@aol.com
Launderette
The launderette on Sandbach Road South is open as usual. Please observe social distancing guidelines and hand washing routine.
B&Q Crewe open Mon-Sat 08.00-17.00, Sundays 10.00-16.00